Class - Router Seminar.


July 21 (Sunday) at 1:30 pm
Class Full - Waitlist Available
Class length
4 hours 30 minutes
An introduction to routers and routing. Learn how to use this versatile woodshop tool - both hand-held and mounted in a router table. Jeff Bratt will share his custom-built router table along with a large collection of jigs to expand a router's capabilities. Beginners will learn the basics of using a router, while experienced woodworkers can discover new possibilities.
Topics Covered
Why use a router?

Hand-held routing demonstration

The custom router table demonstration

Building your own jigs, materials, hints and handouts
Noise and sawdust will be made!
Shop members should use their discount code!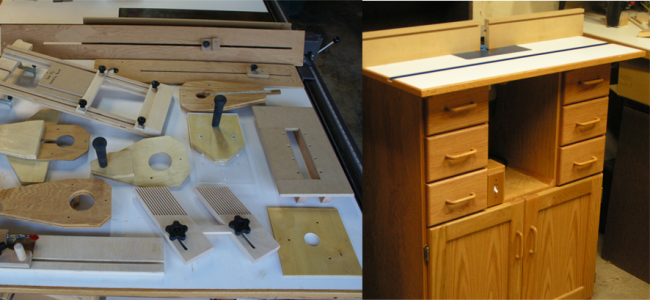 Sorry - that class has already taken place!